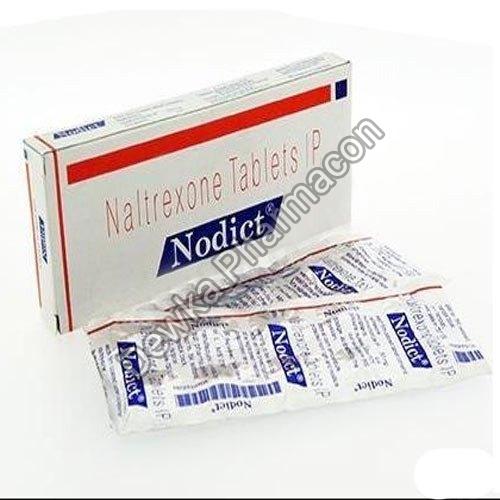 The Nodict tablets which are quite commonly found in any local medicine shop are used along with counselling sessions for patients who are suffering from alcoholism. The patients should be given complete support mentally in order to recover. In pharmaceutical terms, a nodict tablet is extremely suitable for curing or treatment of dependence onopioids or simply the addiction to opioids.

Counselling plays a vital role in treating excessive alcoholism in people. Counsellors and medical experts provide their patients with complete guidance and motivation for starting their life in a completely new way by abstaining themselves from alcohol consumption. The alcohol use disorder or AUD can be treated along with medications like the Nodict tablet.

Clear benefitscan be seen even in cases of people who have been struggling with such drinking disorders for prolonged periods of time. In most alcohol rehabilitation facilities the medical experts along with counselling and medicines have used physical treatments too. These include nutritional changes in diet charts, exercises and other treatments which are very helpful in providing with an emotional, mental, motivational and spiritual support to the patients.

Any person who is taking these tablets must abstain from consuming alcoholic drinks, in order to make the tablet show its effectiveness and efficiency. However, it is strictly advised by doctors and other medical experts that these nodict tablets should not be given to patients who are below eighteen years of age.Opioid addiction usually occurs due to prolonged use of alcohol or similar drinks.

Doctors have said that these tablets start showing their effect on the patient within the time span of fifteen minutes to half an hour. And on an average this effect stays for twenty-four hours or a single day. It is also advised that consumption of alcohol must be stopped while taking these tablets as medication. This is because it might lead to several health risks regarding the liver for the patients.

The working procedure of a Nodict tablet

• Nodict tablets exporter and provider companies often refer to these tablets as opiate antagonists. This is mainly due to the fact that these medicines affect the minds of patients and stop the impact of the opioids. The opioids are responsible for the mixed feelings of happiness, relaxations on an extreme scale and some other emotions which are misleading for the patient. Over the span of time, significant reductions would be visible in the urge of a person to consume opiates.

• The Nodict tablets are usually taken along with a meal or an antacid in order to prevent the chances of any gastrointestinal effects. The counselling and therapy sessions allow the experts to understand the dosage that would suit the patient best. Anodict tablet would aim for exactly the same area of a person's or patient's brain which the narcotic drugs go for.

If a person does not have any narcotic drugs present in their body then the tablet would not show any effect on that person in pharmaceutical terms. So, even if someone consumes this tablet by mistake, they would not be affected in any way.